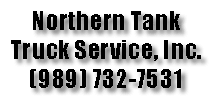 About Us
About our Company
Originally established in July 1969 in Albion, MI, Northern Tank Truck Service, Inc. started as a partnership servicing Southern Michigan in the oilfields. The company transferred to Waters, MI in the spring of 1970, working for Shell Oil Company and Amoco Oil Company.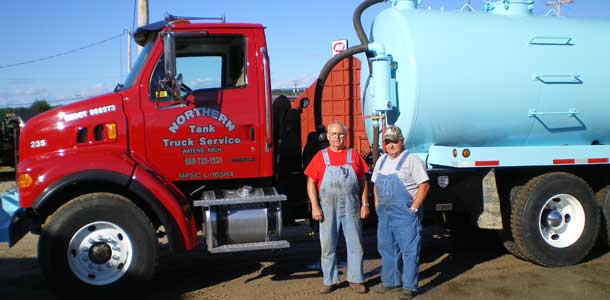 Why choose Northern Tank for your company?
EXPERIENCE - Northern Tank has experience from the top down. For the past 42 years, Northern Tank Truck Service, Inc. (a.k.a. NTTS) has serviced the oil and natural gas industry. With several loyal employees, there is a combined total of over 150 years of experience in the industry. Whatever your problem, NTTS will have a solution.
NTTS supports our community:
Northern Tank is a proud supporter of local organizations including Gaylord-Otsego Fraternal Order of Police, National Wildlife Turkey Federation, Ruffed Grouse Society, Friends of the NRA, Otsego County Sportsplex, Otsego County Youth Soccer League. NTTS is also a proud sponsor of Thunder Over Waters, Gaylord High School Swim Team, Gaylord Gators, and a member of the Gaylord Chamber of Commerce and the Otsego County Fair.
What area we serve:
NTTS is willing to go to your site. Although most of our business is in northern Michigan, we are in business to serve you where ever you are.